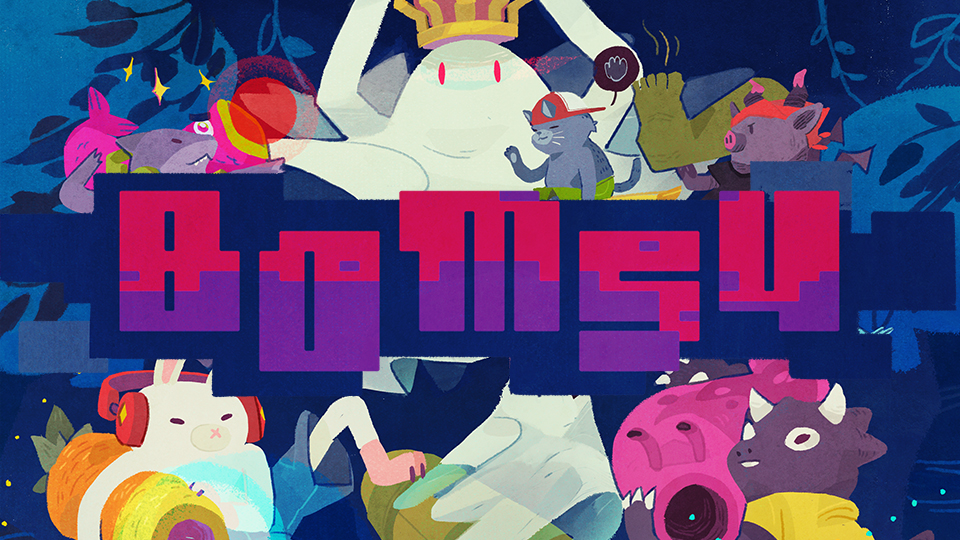 Bomsy
Bomsy v1.0.9

• OnlineGateway: Username VirtualKeyboard now displays previously used username.
• Username is now also hidden after submitting it in VirtualKeyboard.
• BugFix: Clients can't connect to lobbies that are hosting with IPv6 addresses.
• BugFix: Additional players in local lobbies can't change selection.
• BugFix: Comeback appears to be enabled by default, but isn't actually.
• BugFix: Can't click Next button with mouse when you die in the training room.

Join the SMQ Discord! Chat with other players and set up matches, or chat with us too, we're lonely! discordapp.com/invite/vUv8Qde
If you encounter any new bugs, you can help us out by emailing us at support@supermegaquest.com
To view a list of known issues/bugs, you can visit our public Trello board: https://trello.com/b/Gl9fVXgb/bomsy-public-board